Blood Pressure, Uncuffed.TM
Valencell is expected to introduce the world's first OTC blood pressure monitor* to measure blood pressure (BP) from the finger without a cuff.
*Not FDA cleared. Not for sale in the United States.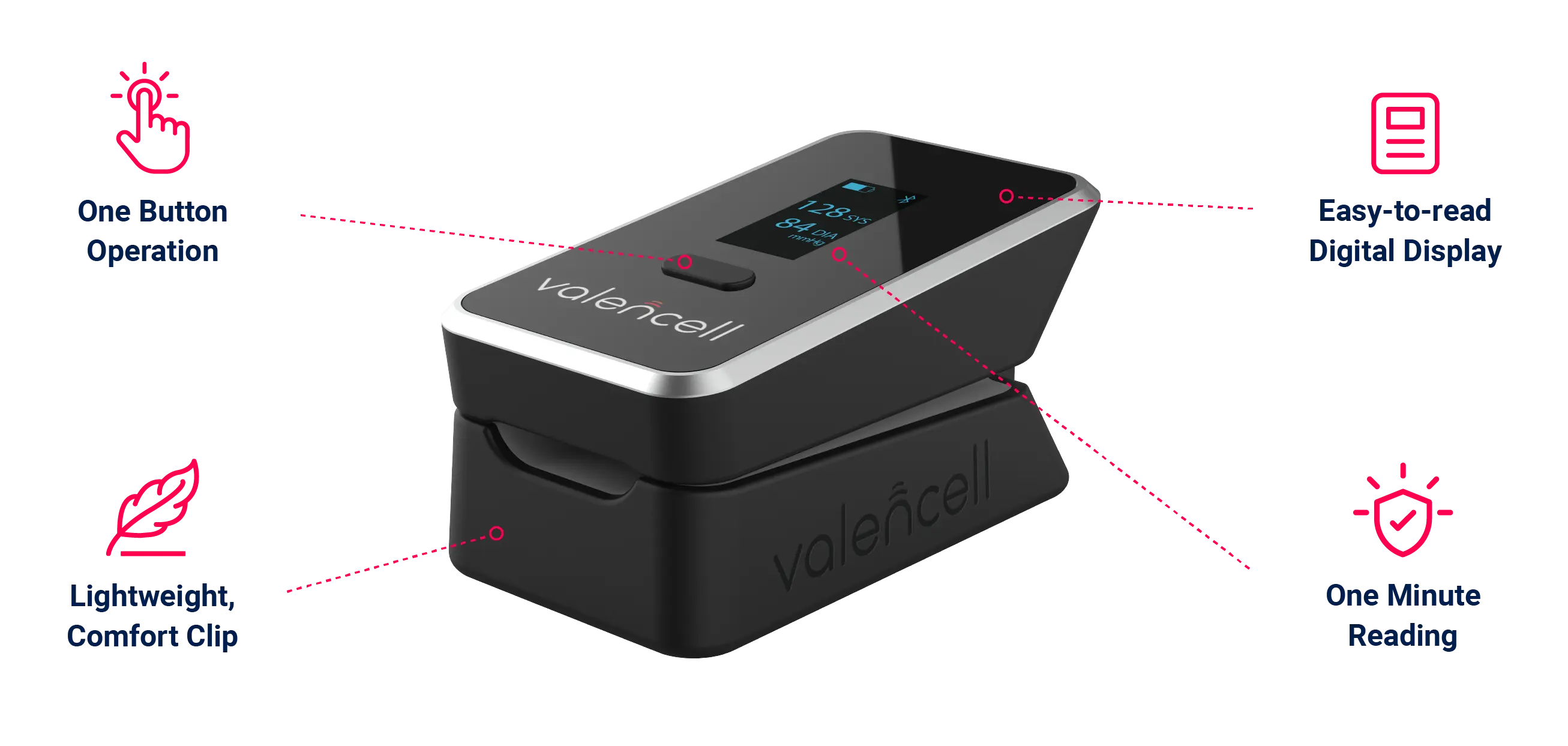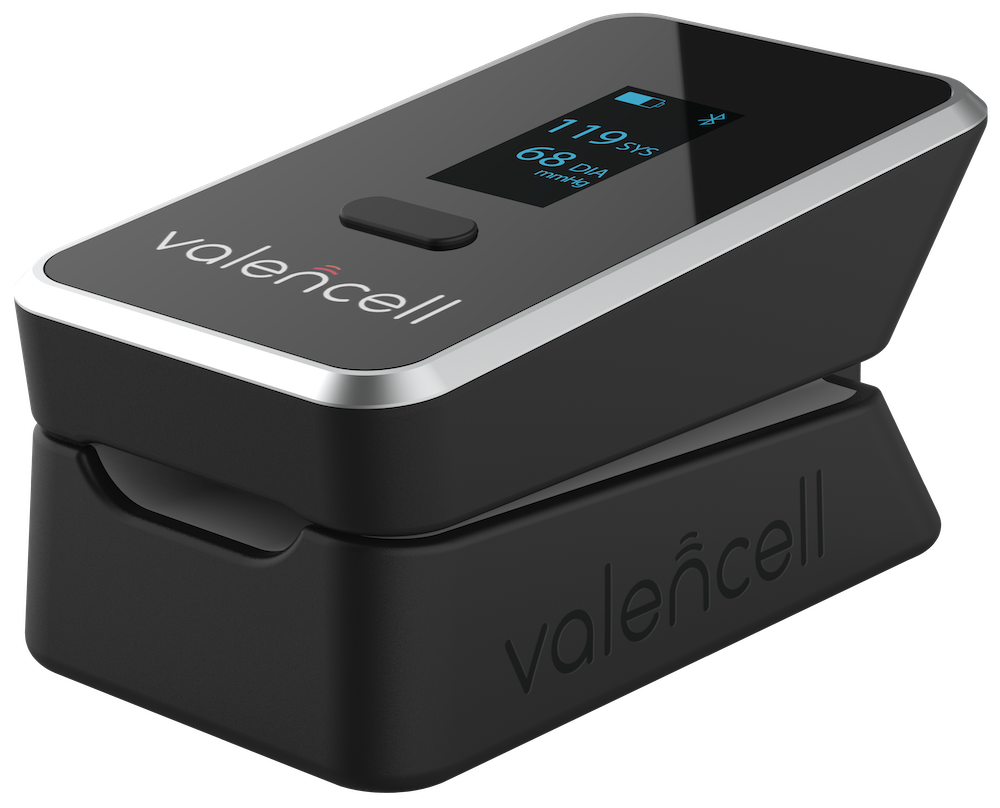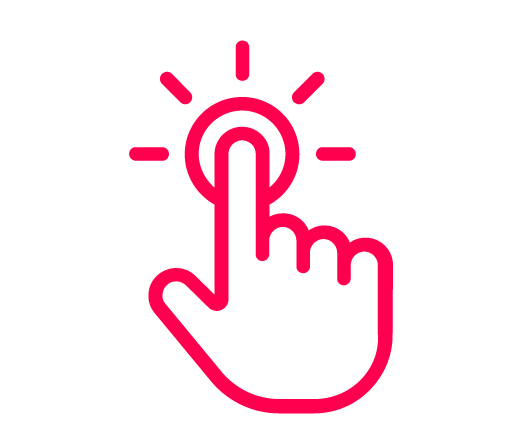 One Button,
No Calibration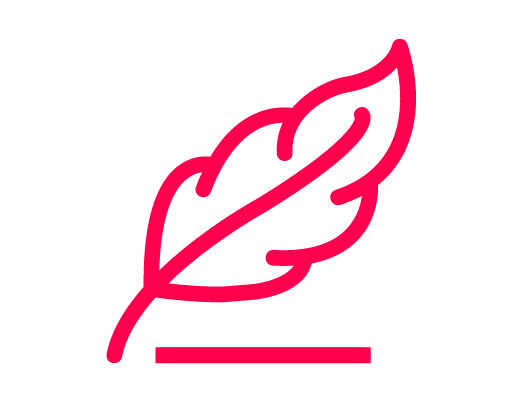 Lightweight,
Comfort Clip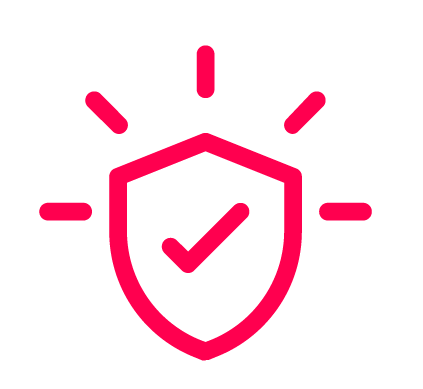 One Minute
Reading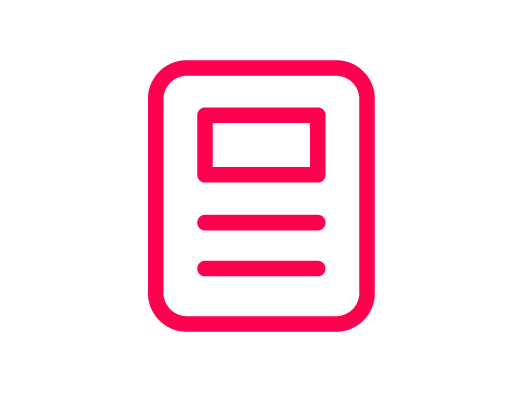 Easy-to-Read
Digital Display
Powered by Innovation
Our innovative fingertip device and mobile app will simplify how people measure and manage hypertension

Take control of your health with blood pressure measurements made easy

Paired with an easy-to-use mobile app that tracks and stores readings
Effortless and Stress-Free
Easy-to-use fingertip device

No more bulky or painful cuff

Backed by our patented biometric sensor technology
Easy-to-Use and Quick Measurement
One minute measurement

Numbers are easily visible on device and on the mobile app

Mobile app is not required to get a measurement

One-button operation

Lightweight and portable for use at home or on-the-go
The new Valencell fingertip device and mobile app* will simplify blood pressure management. *Not FDA cleared.
Monitor History + Trends
Our intuitive mobile app tracks and stores readings

View trends over time and track the frequency of your measurements
Confidently Take Care
Set reminders so you never forget to take your blood pressure

Capture and share data with your loved ones or health care provider
Photoplethysmography (PPG) sensors within the device use reflected light to measure blood flow patterns. Proprietary AI algorithms will process this information in combination with the user's physical characteristics (age, weight, biological sex, height) to calculate a blood pressure measurement. Diastolic and systolic results are then displayed on the device's built-in screen and transmitted via Bluetooth to the app.